Here to help…
And assist you in finding your path.
Enlightened Aspect Productions began to form after an encounter that changed my view of the world we have created.
A curiosity about recurring dreams, and memories of marble columns in beautiful gardens led me to my first QHHT session. The information gained from that session answered many questions, but also opened the door to knowledge that had been locked away within my consciousness.
During my training as a QHHT practitioner I had a remarkable session that led to a connection to my totality of consciousness. During this connection it was revealed that I was a healer at the Asclepeion temples in ancient Greece. I am continuing along that path as a regression therapist as I assist others achieve a higher connection with their essence.
If you would like more information about what a session consists of or would like to schedule a session, use the link below.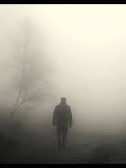 I am a man in the fog.
For every time I reach my destination and believe the journey complete, the fog abates
and I once again see I am merely at the next marker along an endless journey.