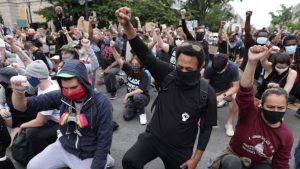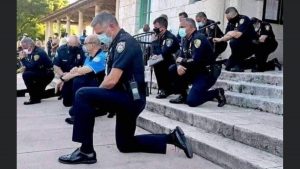 This is a long post…
As I sit in my studio looking out at the tree canopy, I'm watching a squirrel sleep on a branch in front of me. I admire the carefree nature of second density consciousness below the threshold of polarity. Every aspect of their life is in the moment. We can all look back and remember a time where we were children sharing the same experience, blissfully unaware of anything beyond being content in each moment. As I spend my days in a secluded studio, my existence is in the moment. I find simple pleasures wherever I can, watching a squirrel sleep, rabbits play below me, or birds jockey for position at the feeders.
However, when I pull back the curtain of the internet, the signs of polarity and a diverging construct hit me squarely in the third eye. You must forgive me for staying mostly silent as the winds of rising energy blow the dirt of thousands of years of polarity into the air for all to see and witness. It is ugly and scratchy. It blocks the view and obscures the path, which is why it was quietly swept into the corner time after time. With it out of sight, we were free to walk down the same streets in a circle.
I'm not pointing at any single division between consciousness as I describe the separation polarity causes. Looking at current events and overlaying them onto the history that has led us here, the repeating nature of what we are doing becomes obvious. As far back as recorded history goes there have been oppressors and the oppressed as one benefits at the expense of the other. We are (with some exceptions) a planet of incarnated consciousnesses looking no further than a single lifetime. Religions in general speak of a soul and an afterlife, so the concept is not a new one. Most agree that some portion of their awareness continues after the death of the body. Whether you call that a soul or a toroidal sphere of coherent energy, you are acknowledging that something more than your body exists. With that assumption, I look around at what is going on and I have to ask;
"What do you think that portion of you, the one that continues after you die, the REAL you, is made of?"
Under the veil we identify as our bodies and acquire the cultural expressions of the area where we mature. Consider how the narrative would change if you knew that in a prior lifetime you were an oppressor or one of the oppressed and in this lifetime, you find yourself in the opposite role? Looking farther into your past, what if you find that you have been shifting between these roles through many lifetimes? Each time walking the same path of separation from various perspectives until you finally understand and begin to search for what comes next.
This is the journey through polarity where all experience separation and division as many times as it takes to understand that it is a circular loop that leads nowhere. Like a tired driver who is only looking directly in front of their car as they try to stay awake, you keep missing your exit. Only when you realize you have been seeing the same scenery lifetime after lifetime do you finally look up from the path and see the arrow pointing toward collective unity.
However, things are changing because the road is under construction. The circular path of polarity and separation is being dismantled. The days of endlessly driving in circles are coming to an end. It may not seem that way as you look at current events, but polarity of consciousness in all its forms is being removed.
Negativity is an energy, and that energy is in a state of contraction throughout this galaxy. Those deeply aligned to negativity can feel the loss of potential and they are doing everything in their power to keep as many consciousnesses focused upon, and thereby generating negativity as they can. If the entire planet turned away from negativity and toward collective acceptance and unity, we would see the shift we are waiting for almost overnight. Positivity is far more potent than its opposition, it was designed that way.
I have posted numerous articles on this subject and will begin to repost the relevant ones so they can be read again. Below are a couple excerpts from prior articles that have relevance to current events.
From the article: THE RAIN HAS STOPPED AND THE SUN IS SHINING
The first concept that must be understood for everything else to make sense is this:
Negative polarity is an artificial construct. Positive polarity is the default energy of the multiverse and is only termed 'positive' as it relates to the artificial opposition, termed 'negative'.
Consciousness (the awareness we all possess that continues after the death of the body) exists as oscillating particulate generating kinematic forces that produce the perception of individuality. The concept of harmonics as it relates to ascending musical octaves is a close approximation to what occurs in consciousness as it grows in energy and matures. To understand the artificial nature of negative polarity we must discard the concept of electrical potential that comprises our material world and look to the harmonic scales of music. Musical oscillations do not require a negative oscillating field for them to exist, you exert pressure upon the device and it creates the sound it has been tuned to provide. The same is true of consciousness.
Each individualized consciousness is an instrument that is being tuned according to the focus of the musician (YOU). In every moment you are choosing what tune your consciousness is playing, whether you are aware of it or not. As previously stated, the default energy of the universe is positive. This musical oscillation is the overwhelming resonance, and everyone tuned to it exists within its unified harmony. The negative oscillation is an artificial creation whose kinematic capacity is determined by the number of musicians (individualized consciousness) willing to resonate within its spectrum. This is the second concept that must be understood: Negative polarity is created through intentional focus. If we combine these concepts; that negative polarity is artificial, and it is created through intentional focus, a clearer picture begins to form and with it the need to be continuously aware of what you are focusing on.
I have been completely disconnected from any information beyond what I am acquiring through my own senses and consciousness. From my perspective, our reality seems much lighter and brighter than it was just a few months ago. Yes, there is still negativity and it is doing everything it can to maintain relevance, but it is only stalling the inevitable conclusion. The higher density negative entities are aware of what is happening because they can feel the contraction in available potential. Let's put this into context.
Imagine that you are standing at the edge of a body of water and it is raining. You cannot see land on the other side and do not know how far the water stretches into the distance. To everyone standing on the shore, this body of water is without end. It has been raining as long as you can remember and you have watched the water level slowly rise over time, moving away from its edge before it engulfs you. Your existence and the actions of everyone in your world revolve around this body of water. It appears as if life could not exist without the water and the focus placed upon it. Then one day the impossible happens, it stops raining. As the clouds dissipate, a new force appears that halts the rising water. The light has arrived and with it heat that begins to evaporate the threatening water. Some want the focus to remain on the water because they do not know what happens after it is gone. They are comfortable with the familiar and want it to continue.
They make their voices heard, "Look there is still so much water! Nothing has changed. Keep doing what you have been doing." As the water continues to recede those wanting to stay in the familiar move their cameras closer to the water and continue their broadcast, but they know that eventually all the water will be gone. They don't know what else to do, so they continue their messages.
Some of the people have stopped listening to the messages of water and have found a pathway that leads away from it. As they stand at the precipice of their first plateau they look back at where they came from. The water that seemed so ominous and endless as they stood at the shoreline was nothing more than a lake. Fear was the only thing holding them in place.
As of 6/4/2020, the cameras are closely focused on the receding water and attempting to use individual consciousness to create rain and refill the reservoir. You need only look up from the water to realize there is no 'side' to be on. Our consciousness and resulting individuality is created from the particulate of the universal consciousness. We are all EXACTLY the same, regardless of the body you have chosen to wear, the religion you practice, or the illusion of status and wealth you may have.
From the article: THE ASCENDING CONSTRUCT
The idea that a separation was going to occur goes back a long, long way. Before we had the science to understand it we called it "The rapture" and illustrated it as bodies rising up into the air toward a bright light as if going to heaven. Those that remained were treated to experiences much less appealing, so most did whatever they were told to ensure they were part of the floating population.
Fast forward to today and we have just as much conflict and separation as ever but if you are paying attention, the façade is cracking. Those embracing the ideologies of separation and control are slowly aggregating while those embracing peace and unity continue to step away from them. The division is becoming clearer by the day and the most common reason you hear is that "The energies are shifting". While it is a true statement, it doesn't give you much to chew on. The reason most conversations about the shift, ascension, the divergence, the harvest, (or whatever else you want to call it) are vague is because it involves splitting timelines and an end to the polarity experiment. They are distinctly separate events that have been scheduled to occur simultaneously from our perspective on earth. The first book explains them in detail separately but since they are going to occur simultaneously let's combine them in this discussion.
It is true that energy is bombarding the planet, but the energy itself is not causing the changes. The energy is merely the catalyst for consciousness to empower itself by utilizing the energy and each of us decides how to use it through free will choice. If you are mature and balanced, the energy will be the fuel you have been waiting for and your consciousness will begin to accelerate. Along with increasing balance and energy in consciousness comes the innate desire to help and assist others as the energy pulls you together. Love at its core component is an energy, an energy that unifies and brings a natural compassion and empathy for everyone as it connects one to another. Love feels wonderful because it is the natural call to order within the universe. That is how you drive your vehicle of consciousness in the darkness of separation; steer toward joy, love, and happiness and you will always find your way home.
Up to this point, the shift into unity has been a gradual process. Those who are embracing the call are finding each other and forming groups. As they do this they pull away from those who no longer resonate with their energy. They will engage in negative energy exchanges less and less because they will be sensitive to the drain in energy that occurs and will not want to lose their "Vibration". The same will be true of those embracing separation. They will continue to form into hierarchal groups as they attempt to hold the energy of their thoughts high enough to stay relevant. This will become increasingly difficult for them and they will need to form ever larger groups. The more consciousness they can sway to their ideology, the more energy they maintain.
Then one day you wake up… and everything is different. The choices have been made and the timelines have split.
As impossible as it sounds from our current vantage point, the negative groups are gone and along with them, the ideology of separation. If you could imagine a world where everyone cares about the well being of everyone else, what would that look like to you? I don't know about anyone else but as a kid I always wondered why things felt so much better around Christmas time. Sure I was looking forward to getting a bunch of presents, but beyond that it seemed like I could feel the energy of people 'lighten up'. People were happy and smiling, thinking about how the present they were getting for someone else would bring both parties joy; in the giving and the receiving. People put lights out to show they were engaged and to make those who viewed them happy. Everyone seemed to care just a little more about each other and it felt really, really good to me. It was as if the world of black and white suddenly had some color. Then January rolled around and it was like someone turned off the energy and things went back to black and white.
Well guess what? In the new construct that energy will be there every day and at a level never felt before. It will be a technicolor world the likes of which you have never seen. Everyone will care about everyone else. No one will need to hold their hand out or sleep on the street ever again. Words we use now will fall out of our consciousness; mega-rich, oligarch, monarchy, hierarchy, poor, wealthy, hate, etc… The energy of our consciousnesses will have begun to overlap and we will understand the interconnected nature of who and what we really are. This is the actual and true definition of the term "Where we go one, we go all". It is not a catchy phrase used by the military or some hidden alliance, it is the true nature of consciousness ascending in unity toward the collective.
Part of this energetic overlap in consciousness is the natural ability of telepathy. If your energy is connected to the person sitting next to you and thoughts are energy… deceit, deception, obstruction, and lies become useless artifacts of a bygone era. Therefore, those who still want to experience and use these items of separation will remain in a construct that provides them that opportunity. It will be different for them after the shift, but I don't want to talk about the old construct because none of us will be in it so there is no value to providing details.
Because we are in the ascending construct and have entered a higher energy field, we will remember those that are no longer with us and what we left behind. However, the new timeline will be at a higher oscillating wavelength that separates us from the remaining timeline. You will not be able to interact with the remaining timeline or those within it. As you continue to move up in energetic capacity toward the next octave of consciousness (fifth density) you will gain the ability to 'see' the various timelines. By that point in your evolution it won't be that big of a deal because you will understand the true nature of the universe and your place within it. You will be looking forward as a collective, not backward.
Embrace unity and love for all because that is the path forward. Discard fear, anger and separation as limiting beliefs. The new age is within our grasp. This is the lifetime we have been waiting for…
Below is a session clip from December 2019 that discusses the year 2020.
https://www.youtube.com/watch…
In service to all,
Todd R Deviney