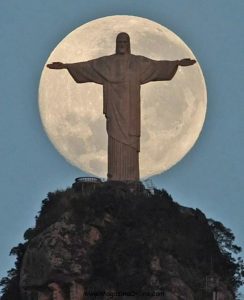 I just posted an updated session clip about this on my YouTube channel. Some of the comments to this clip reference other videos that are out there that have just been posted. I'm not following any of it so I have no idea what is out there until someone shares a link and my internal compass tells me to check it out. From the feel and the tempo of the energy, and after perusing the various videos posted by other 'sensitives' my guidance is telling me "It won't be long now". How that feeling translates into our perception of time is unknown so I don't really pay attention to anything that sets a marker on a calendar… and I would never attempt to speculate.
If you have followed any of what I have been writing you know that I see our current reality as a co-creational construct formed in the material through the intention of consciousness. The seven billion+ of us that exist here are deciding what happens. The EVENT everyone is waiting for is the overpowering pulse of positive creational energy that is going to remove any traces of reverse rotational photonic spin -negativity- from this galaxy forever. What that means is that all responses associated with it (self-interest, hatred, anger, violence, etc..) will no longer exist. These manifestations resulted from the imbalance that occurs in consciousness when it absorbs negativity. When it is gone, the only thing remaining will be responses that result in unity with creational energy and I don't need to list those.
There are numerous videos out there that are describing the colors, the atmospheric conditions, and the physical sensations associated with this pulse of creational energy washing over the planet. What I want to emphasize is that this is going to be an experience unique to each individual; as unique as your soul path has been within the cosmos. I would therefore recommend that you do not create an expectation of what you are going to experience, but to instead remain in a space of ALLOWANCE and ACCEPTANCE.
From the information that I am connected to, a pulse of this magnitude has never occurred before and is the final response to eradicate the polarity experiment from this galaxy. If that is the case, there are very few consciousnesses -ascended or otherwise- who have the ability to anticipate what each individual is going to experience as this pulse cleanses their consciousnesses. Much of what you experience is going to directly depend upon how effective you have been at aligning your consciousness to the energy of creation (positivity).
As I have previously stated, this pulse (EVENT) is a separate occurrence from the divergence of the ascending timelines. The pulse will occur and realign all consciousness to the energy of creation. A period of acclimation will then commence as we all wake up from the collective insanity of wanting to hurt each other and exist in separation. Our bodies are going to begin to recalibrate and that will also be an individual journey and experience. What recalibration you experience will depend upon how far out of alignment you are from your energetic template.
When the dust settles and we regain our bearings we will then begin to notice that things are 'different'.
"So what is going to be different? What does different look like?"
This is where my discussions on the three choices becomes relevant. As we all recover from the effects of the pulse, the collectives are going to diverge. As soon as the divergence is completed, two separate material constructs of co-creation will exist. It is at this point that they will begin to collectively create their realities apart from each other and the trajectories will continue to diverge at an increasing rate.
Which construct will you be in? If you are engaging with my posts and the posts of others containing this type of information, the answer should be obvious. You should be meditating regularly and consciously purging anything within you that does not align with the intentions of balance, unity, and love for all things.
When THE EVENT does come, you should run outside, extend your arms, open your heart, and set the intention that your energy systems are wide open to receive the bounty. It is an amazing time to be incarnated for we are about to witness and experience something that has never occurred before in the history of the universe.
In service to all… Todd Deviney
YouTube: Enlightened Aspect Productions / Expansion for Ascending Consciousness – The Book