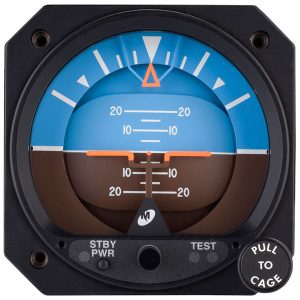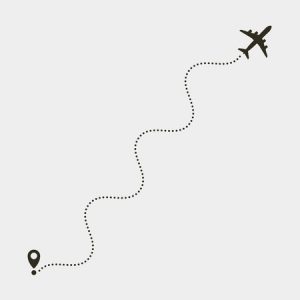 If you have been reading and listening to awakened information you have no doubt heard, "You create your reality and attract what you focus on". In fact you have heard me say it more than once in my articles and books.
There are plenty of awakened consciousnesses focusing on a new world of peace and cooperation and yet just about everywhere you look in the media you see division and negativity. Some sites that just a few years ago frowned upon divisive articles now seem to post them as their primary content. A quick contrast between YouTube channel video views and subscribers brings the reason into focus. Fear, division and anger are engrained habits within the collective. It is a tool that has been used a very long time and almost everyone is conditioned to respond to it.
I received two questions recently. One is what we should be focusing our attention on in these turbulent times. The other is a request for an update of where the energies on the planet stand. Before I address those questions I'd like to share some of my thoughts on where we currently find ourselves.
As I peer outward into the mainstream chaos I am reminded of a segment from the second Captain America movie where Steve Rogers and Natalia Romanoff are standing in front of the 1970's era computer that contained the mind of Dr. Zola. He explains to them that freedom can not be taken by force but must be surrendered willingly. However, every battle strategy no matter how well planned, cannot account for the response of the opposing force.
Throughout history tyrants and governments have repeatedly attempted to overreach and enforce total control over their populations, and it always turns out the same regardless of how long the reign of power ultimately lasts. Eventually the populace awakens to the truth of their bondage, rises up in unison and throws off the yolk of oppression. The only thing determining how long the oppression lasts is the obedience and servitude of a key portion of the population. In ancient times this was acquired through an oath of fealty, or allegiance to a king or country. These allegiances were often secured with promises of wealth and power for those solicited.
Now imagine that you have been intimately watching the course of history (true unadulterated history) within this timeline for the last two thousand years. You have knowledge of what worked and what didn't as subjugation was enforced, and then failed. You know that the oaths of fealty of key individuals in return for wealth and power are effective so they are continually utilized. You also know that the uprising to end the oppression always begins with a select few who can see beyond the illusion. Left alone these individuals spread their awareness to others. This spreading truth creates ripples that continue to expand with increasing speed through the placid ocean of a docile population. The faster you identify these "agitators", the faster you can silence or alter their message. This is not a new tactic, but in the digital age of information the way one is identified and silenced has changed.
As you watch current events unfold it is important to keep them in perspective and remain emotionally neutral. We have been playing this very same game for thousands of years. Regardless of how hopeless the oppression seems at its worst point, the top heavy structure put in place always falls when the collectively oppressed realize that they have nothing left to lose. Without the foundation of a docile and obedient work force, the structure of oppression topples under its own weight.
Freedom is defined as; The power or right to speak or think as one wants without hindrance or restraint. Something is 'free' if it can change easily and is not constrained in its present state.
There was a time not so long ago when a person born in America was truly free. My Grandfather was born in 1902 without a birth certificate. No one had to pay personal income taxes in America before 1913. You didn't need a drivers license before January 1935, and no one had a social security number before August 1935. Fast forward to today and we all willingly walk around with a GPS tracker on our phone and in our cars that can be located at any moment. What information or opinions you choose to share publicly on the Internet are 'fact checked' or removed if they fail to pass someone else's standard of acceptance. Entire accounts are frozen or removed from social media platforms with no accountability to the freedom of speech that is being withheld.
With each generation, the definition of being free continues to change, and the population as a whole silently accepts the increasingly slippery slope. At what point do we realize that the official definition of freedom no longer resembles the dictionary definition?
And this is where we find ourselves at this very moment. We are being asked as a collective to choose our future (The future includes diverging timelines but let's keep this simple). In previous videos where I am a client in session, I have looked into the collective and provided what I 'saw' as a percentage of the whole. Imagine our current earth collective as a cylinder. In this cylinder is light infused water and dark ink. As the ratio between the two changes, the dark ink is compressed at the top of a cylinder as light pushes up upon it. This compression creates a pressure within the dark ink and it instinctively pushes back in an attempt to regain volume and relevance. This is the classic struggle between the polarities and is a purposeful design. When a large enough percentage of the collective embraces the light, the pressure within the ink portion rises to the point that it begins to dissipate in volume. From an ascended perspective this dissipation looks like black steam venting from the 'cylinder' of the planet. As the ink dissipates, the once darkened planet begins to shine as creational energy floods in and is no longer absorbed.
When the awakened community talks in terms of light, frequency, and vibration, they are talking about the effects of creational energy upon a consciousness that is regaining balance. Earth is enveloped in a consciousness that is waiting for its children to wake up to the realization that darkness (negative polarity) is hindering their continued growth.
This brings us to the question of what we all should be focusing on at this time.
The creational energy that uplifts consciousness is what powers the universe. It saturates every corner of the universe and is waiting patiently for all to utilize it. Since consciousness is photonic in nature, when we begin to use it, consciousness is observed to increase in illumination, or 'light up'. A consciousness embracing creational energy that is 'lighting up' will exhibit empathy; the ability to feel the joy or sorrow of others. This leads to compassion; the desire to assist others so that they too may embrace the light within them. We should all be intently focused on cultivating our ability to be empathic. This means that we can look at an individual or institution and immediately 'feel' their experience. This level of empathy, deeply feeling what others feel, cultivates the response of compassion. If the entire world did this, inequality and suffering would end. Being empathic also allows you to quickly identify something that is negatively oriented because it will not radiate creational energy but will instead be taking it. The difference is as contrasting as walking out into a sunny day, or falling into freezing water.
Focus on sharing your warmth and shining your light for others. Help them when you can, in whatever way you can. Ignore the deafening clamor of negativity beating its drum and demanding your attention. It is an artificial creation whose power depends upon how many focus their energy upon it. When you finally understand this, its tactics to get your attention seem almost infantile in nature.
The second question was related to the level of polarization the planet is experiencing.
If you are sitting at home watching the talking heads and following the mainstream pundits, negativity seems to be winning. Historically, the official narrative has never been a good indicator of what is really happening because it has always taken power and money to distribute information widely to the masses. True free speech containing the voice of the people always circulates under the radar as the ripples silently grow wider. The Gutenberg press of the 1400s is a prime example of how information traveling under the official narrative ultimately toppled the control system of the time.
What we are witnessing is negative polarity furiously attempting to maintain energetic relevance. This is accomplished through the consciousnesses that have chosen to embrace that polarization. Whether you think this includes nefarious alien races dabbling in earthly affairs, or just power hungry humans wanting to elevate themselves above others is irrelevant. The desired result is the same, an increase in the number of consciousnesses radiating a negative energetic. However bad it seems on the surface, the undercurrent is telling a much different story.
War and killing between factions generates huge amounts of negative energy. Much of the history of this planet is steeped in the blood of conquest. While there are still pockets of this type of carnage at the moment, they are providing little energy for those negatively polarized. The collective consciousness has grown in energetics to the point that it is resisting future calls for widespread warfare. If one is subsequently created, it will smolder and go out rather than become a blaze due to the lack of energetic material required to sustain it. It may not seem like it, but we are creeping ever forward into unity consciousness.
So where are we at the moment in terms of percentages? I was surprised when it was provided in session as a percentage, but what I saw as I said that was the (aptly named) Attitude Indicator from an airplane.
This indicator shows the wings of an airplane in relationship to the horizon. When you are flying level to the ground, the wings are level with the horizon marks on the indicator. If you raise or lower the nose of the aircraft, the wings will be above or below the horizon marks respectively. This is a much better analogy than percentages for what is currently happening with the polarities. As positivity raises the nose of the collective aircraft above the horizon, the negative responds by trying to push the nose back below the horizon and alter the course to their benefit. Immersed in this construct you observe the changes as the wings rise and fall on the attitude indicator and assume this is a true indicator of the overall flight path. However, the flight controllers in the tower are watching a plane create a wavy up and down path that is slowly increasing in altitude. As the plane continues to ascend, negativity continues to lose its ability to shift the course downward.
For the passengers the ride can get a little bumpy. You might even be worried that something is wrong as you are jostled around because you are not in the cockpit or control tower watching the coordination required to safely chart the course.
My advice is this; adjust your seatbelt and order another drink to calm your nerves and trust that we will all reach the destination we agreed upon. Ultimately we are all going to the same destination of unity consciousness. Some have chosen to to take a longer flight that has a layover, and they will be disembarking shortly. Until we arrive at our destination, enjoy yourselves and do your best to get to know and assist your fellow travelers.